It seemed like a no-brainer inside the Securities and Exchange Commission last December when the agency filed a lawsuit charging that one of the biggest players in crypto technology, Ripple Labs, violated securities laws.
Then-Chairman Jay Clayton signed off on the case just hours before resigning from the SEC following the defeat of Donald Trump in the 2020 presidential election. That made the timing a bit odd, since big decisions in government are usually left to the incoming administration to sort out.
But the SEC's enforcement division has a reputation for being independent, with staff attorneys remaining in their roles no matter who is in power. And the enforcement staff was united in their decision to file, while the five-member commission voted 3-2, FOX Business has learned.
Ripple executives had, according to the SEC's lawsuit, brazenly ignored warnings from the commission that when they sold $1.3 billion worth of XRP, the digital coin used on the Ripple platform, they were violating securities laws because the sales weren't registered with the commission and disclosures to investors weren't provided — contrary to mandatory prerequisites for whenever a company sells a security.
APPLE CEO TIM COOK TALKS CRYPTOCURRENCY FUTURE
XRP was definitely a security, in the SEC's view, just like a stock or a bond, because it was being used to finance the buildout of Ripple's platform and enrich its top executives. The company could settle with the commission, as most do even if the price is steep: It would have to repurchase $1.3 billion in XRP that the SEC believes was illegal. Or Ripple could fight it out in federal court, a battle SEC staff attorneys were confident they would win. It didn't seem to matter that SEC action would hammer not just Ripple, but average people who purchased the now suspect XRP digital coin.
Well, not so fast. Yes, most SEC targets choose to, in fact, settle rather than spend money fighting in the courts, but not Ripple. Its CEO Brad Garlinghouse and general counsel Stuart Alderoty chose to fight both in the courtroom and in the court of public opinion. They hired a dream team of legal talent and top lobbyists, and crafted a compelling public relations campaign that the SEC's lawsuit is nothing more than prosecutorial overreach, wrong on the law, and so riddled with conflicts of interest that, if successful, it will benefit its competitors and stifle crypto innovation.
Things are now getting nasty as both sides head to court. The SEC is taking issue with Ripple's voluminous document requests from the commission, comparing them to harassment. Ripple says the SEC has abandoned its role as an independent regulator and has overstepped its authority. Legal experts question whether the SEC's time could have been better spent on other issues.
With neither side looking to back down, the case is likely headed for trial possibly early next year.
The U.S. financial industry is one of the most regulated businesses in existence so it only makes sense that the rapidly expanding crypto business is attracting regulatory scrutiny from other layers of government and the SEC, also known as Wall Street's top cop. The bedrock of the SEC's enforcement agenda is disclosure — mandating that sales of investment contracts that are legally deemed "securities" be registered with the commission, and the company make public necessary financial information.
Crypto is, of course, an industry that was created as an alternative to heavily regulated centralized finance such as banks, but its growth couldn't be ignored by regulators, current and former SEC officials tell FOX Business. In 2018, for instance, the industry barely cracked a valuation of $400 billion; today it exceeds $3 trillion. For context on its size: There are currently more cryptos in circulation than U.S. dollars.
Treasury Secretary Janet Yellen says crypto is being used for illegal purposes since digital coins are used to price transactions secretly through decentralized blockchain technology that skips over costly middlemen — but also many government checks. SEC officials believe investors in crypto need more disclosure, not less, about the industry's various blockchain technologies and the digital coins themselves.
But, and there's always a "but," regulations have been known to slow innovation in emerging technologies. Industry proponents say for all the talk about bad stuff, the crypto business holds out the potential to be the next internet. Illegal activity occurred on the web but the government allowed its development to flourish. If cryptos and blockchain can survive meddling from regulators it will create a whole new ecosystem for transacting everything from buying a pizza to buying a house through the decentralized blockchain technology.
In what shape crypto and blockchain survives could well come down to the SEC's case against Ripple, legal experts and industry insiders tell FOX Business. The case launched by Clayton, former President Trump's SEC chair, is now one of the top priorities of the current SEC Chairman Gary Gensler, a Biden appointee.
If the SEC can prevail in federal court before Judge Analisa Torres in the Southern District of New York, it will go a long way in establishing the agency as crypto's primary regulator, imposing what industry executives believe is the SEC's traditionally heavy-handed oversight approach, possibly demanding massive amounts of disclosure in a business that prides itself on being an alternative to government control.
It could, for example, go back in time and determine whether other crypto companies that conducted their operations and sales of digital coins in much the same way Ripple did, similarly violated the law, and now must pay up as well. Regulators, not the markets, will be choosing winners and losers, based on arbitrary interpretations of law, and based on relationships with powerful players in the crypto business (more on this later), critics of the SEC say.
Even worse, crypto innovation could be stifled here in the U.S., and move offshore to places where the government isn't demanding financial disclosures. China, fighting for dominance of the world economy, could gain a key advantage in developing a game-changing technology.
If Ripple wins, the stakes are just as high but in different ways. Yes, innovation could flourish as the SEC cedes control to the Commodity Futures Trading Commission, the regulatory body that regulates commodities with a much lighter regulatory touch. Blockchain might just become the new internet, a technology so transformative that it can replace traditional banking, and other ways people buy and sell stuff.
Yet, so too will be the myriad ways that criminals use crypto given the largely anonymous nature of blockchain technology. And does the U.S. government want to allow a new form of money to be created that directly competes with the U.S. dollar?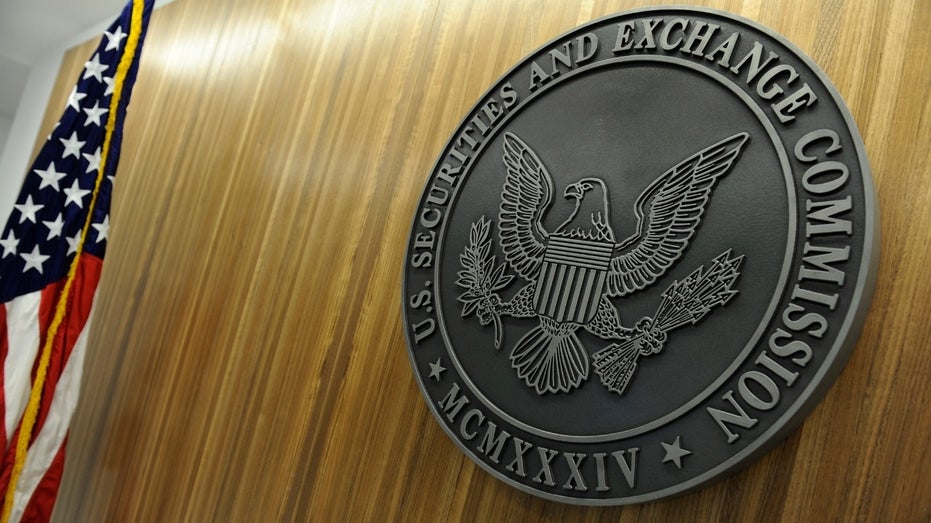 FOX Business investigation
With so much riding on the case, FOX Business has conducted a wide-ranging investigation into the regulatory approach taken against Ripple. One particular area of focus in our reporting was charges made by Ripple executives and others that Ripple and the XRP cryptocurrency are in the regulatory crosshairs because other digital outfits have successfully cultivated ties to individuals and firms active in the regulatory community.
They were given a "hall pass" by the SEC, allowed to operate as virtual currencies without the rigors of government oversight.
The question is an important one for any business given the over-arching role that regulation plays in shaping who survives, particularly in a nascent industry such as crypto. If the SEC is indeed picking winners and losers based on connections rather than merit, as Ripple executives believe, it would certainly tarnish the case and SEC regulation going forward.
We do not offer an answer to this question, but instead a roadmap of sorts so the reader can come to his or her own conclusions. We do this by identifying the roles played by the key actors in the Ripple drama – and their connection to various crypto outfits, such as Clayton, the former SEC chair who brought the case, and Gensler, the current chairman who is pushing this case forward and looking to expand SEC regulation over crypto.
Other important players include Bill Hinman, who made his career as a quietly successful lawyer on some of the biggest M&A deals to hit the market in recent years. Yet because of the SEC's efforts to regulate crypto, he suddenly found himself in the crypto spotlight when he took a top post at the SEC and made a speech heard around the digital-currency world.
We delve into the business of Ethereum, which has not been accused of any illegal conduct, and has overcome Ripple in size, through savvy…


Read More: Regulatory riddle: An investigation into the SEC v. Ripple case and its consequences for